ABOUT WYLLIE
Investment with Purpose
Wyllie is a family-owned boutique investment company, with a diverse range of investments across a number of asset classes.
Founded by the late Bill Wyllie in 1991, the company now operates under the direction of Bill's wife Rhonda and children, Melissa Karlson and Luke Wyllie. We have always maintained a national perspective and flexible approach to the nature and location of investments.
We see the detail in the big picture. Our world is experiencing a once-in-a-generation industrial revolution, with the convergence of automation technology and decarbonisation causing an unprecedented pace and scale of change. Our strategic positions and choice of fund managers reflect this transformation.
The group presently holds investments both domestically and internationally, primarily as direct equities investments, managed funds and property.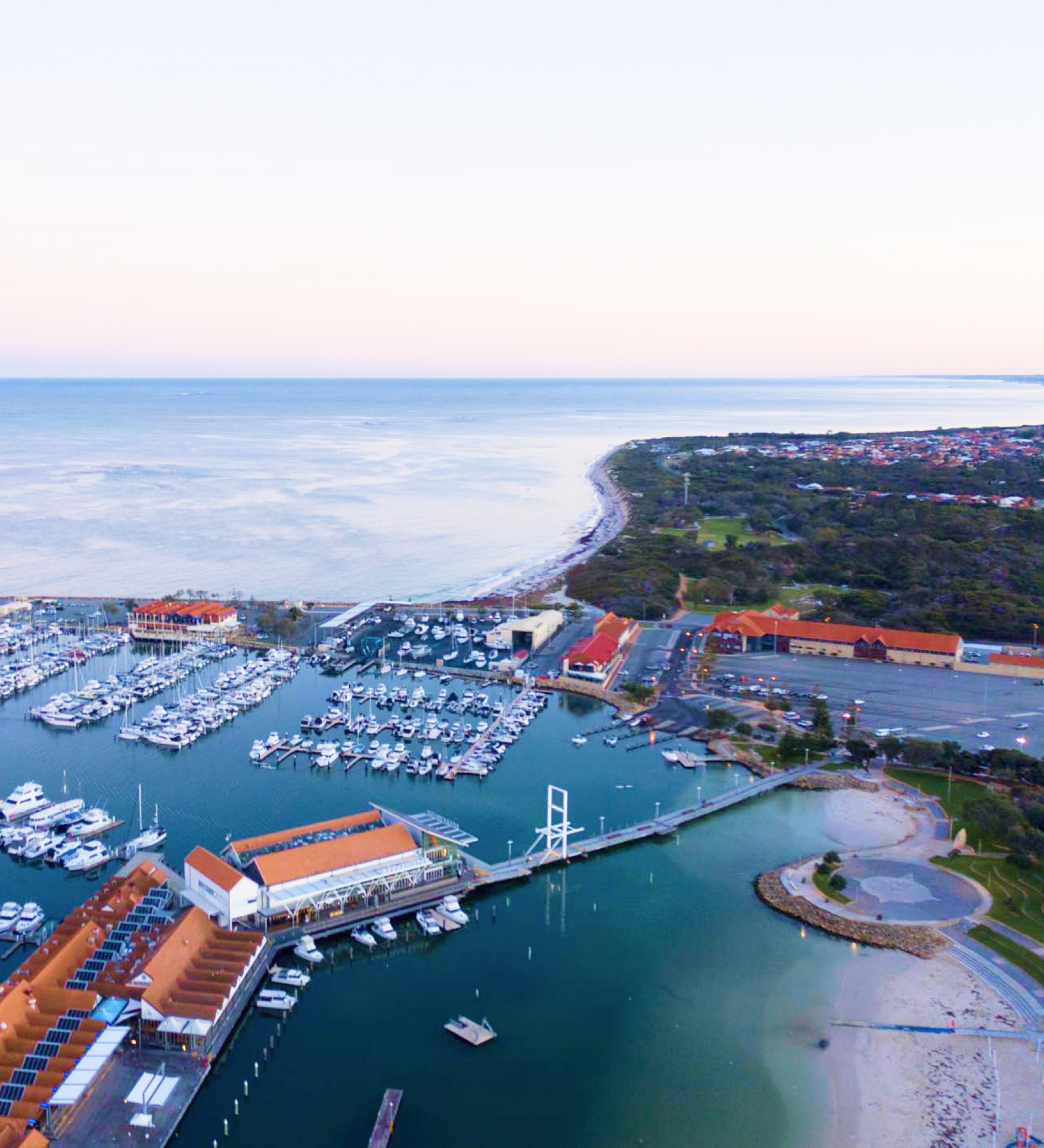 OUR HISTORY
Wyllie's diverse investments over the years have included farming properties, commercial real estate, land developments and equities, as well as interests in livestock, thoroughbreds and aviation.
1972
Australasian Shopping Centres
Australasian Shopping Centres Pty Ltd was incorporated in November 1972, accurately named for the investment focus at that time.
The firm had an extensive programme of shopping centre development in metro and regional Australia, often with Coles as the leading supermarket anchor.
1985
Investment in Asia and Australia
In October 1985, the company changed its name to Asia Securities (Aust) Pty Ltd to align itself with the principal's Hong Kong-based company and reflect the increasingly diverse nature of the investment portfolio.
1987
Acquisitions in Real Estate
An offer on Union V-Tex Realty Ltd (then listed on the HK stock exchange) resulted in a 52% majority shareholding by Mr Wyllie. Restructured and renamed ASIL, assets multiplied from HK$24 million to HK$2.1 billion by 1989.
1991
Wrapping up in Hong Kong
The sale of principal Hong Kong investments in 1991 marked a new chapter for Bill and wife Rhonda Wyllie, providing the opportunity to return permanently to Western Australia.
1992
Bill and Rhonda return to OZ
Bill Wyllie moved home permanently to Australia to spend more time with his family and focus on the development of Wyllie Group Pty Ltd.
Soon after their return, Bill Wyllie's wife Rhonda was appointed as a director of the company.
1996
Formalisation of Wyllie Group
In February 1996 the name was officially changed to Wyllie Group Pty Ltd. By this time the Wyllies had returned to Australia and divested the majority of the Asian investments.
2000
The Family Office Grows
Melissa Wyllie joined the company in August 2000 and was appointed Company Secretary in 2002.
She was appointed to the Board of Directors in August 2003, becoming responsible for the management of St Georges Square and Sorrento Quay.
2004
PCEC Opens
Perth Convention and Exhibition Centre PCEC was built on land reclaimed from the Swan River, a significant project shaping the city.
The major project was completed by Multiplex Constructions, after which the Wyllie Group took ownership of the property on a 35-year lease from the State Government.
2006
The Mantle Passes
After a long battle with cancer, Bill passed peacefully with his family by his side in early 2006. During this difficult time, Rhonda & Melissa together upheld Bill's legacy in leading the Wyllie Group.
To this day, Rhonda and her family have had active roles within the company and, in particular, much involvement on the board.
2006
The Rhonda Wyllie Foundation
Following years of charitable giving by the Wyllies, in 2016, The Rhonda Wyllie Foundation became an officially registered charity.
The Foundation has supported Bethesda Hospital, Telethon, Princess Margaret Hospital and many other crusaders for children in need.
2014
Keeping up the Giving 'Artitude'
Having been involved with the prestigious annual event Artitude since its inception, Rhonda Wyllie passed the baton of hosting the prestigious annual event to Luke Wyllie.
In 2014, Artitude had raised $2.4 million for Telethon Speech and Hearing.
2016
The Beginning of 'Be Giving'
On 8 December 2016, Melissa launched Be Giving at a morning tea hosted at her home, which raised $46,000. The group of like-minded people has since raised over $3 million for Perth Children's Hospital Foundation.
2021
Vision-Saving Technology
The Rhonda Wyllie Foundation sponsored the purchase of a $750,000 stem-cell robot machine, the first of its kind in WA.
As a result, The Lions Eye Institute believes it can find a breakthrough in vision repair, including to save eight-year-old Eamon Doak's vision within five years.
2021
A New Era Begins
Wyllie restructures their team with Melissa Karlson stepping up as Managing Director with Rhonda Wyllie and Luke Wyllie as Non-Executive Directors.
WA business leader, Dr Neale Fong, also a long-time family confidant and advisor, joins the board as Chairman.
Our Values
AUTHENTIC
We show up as our whole selves in every engagement. We connect authentically with people to act from a place of understanding, empathy and empowerment.
AGILE
We are open-minded and have the private office privilege of absolute flexibility; we can move quickly, collaborate freely and innovate towards desired outcomes.
ASPIRING
We always have the power to do better, make progress and leave a meaningful legacy through our strategic investments and philanthropic commitments.
ACCOUNTABLE
We're big dreamers, but even bigger doers. We're hands-on and committed to managing all of our investments with the thought, care and consideration they deserve.
ASTUTE
Our ability to accurately assess situations and create the advantage means our name will remain synonymous with success and prosperity.
AUSPICIOUS
We make our own luck by keeping an ever-watchful eye on changing tides and adjusting the sails to create favourable conditions.
Whatever business you are in, you are in the people business and that is as good as you get.
Bill Wyllie
Founder
OUR FAMILY
OFFICE
We pursue investments that lead to progress and prosperity for all.